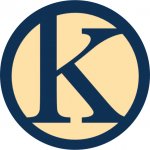 no comments
Categories:
Capped Cases & Minor Injuries in Nova Scotia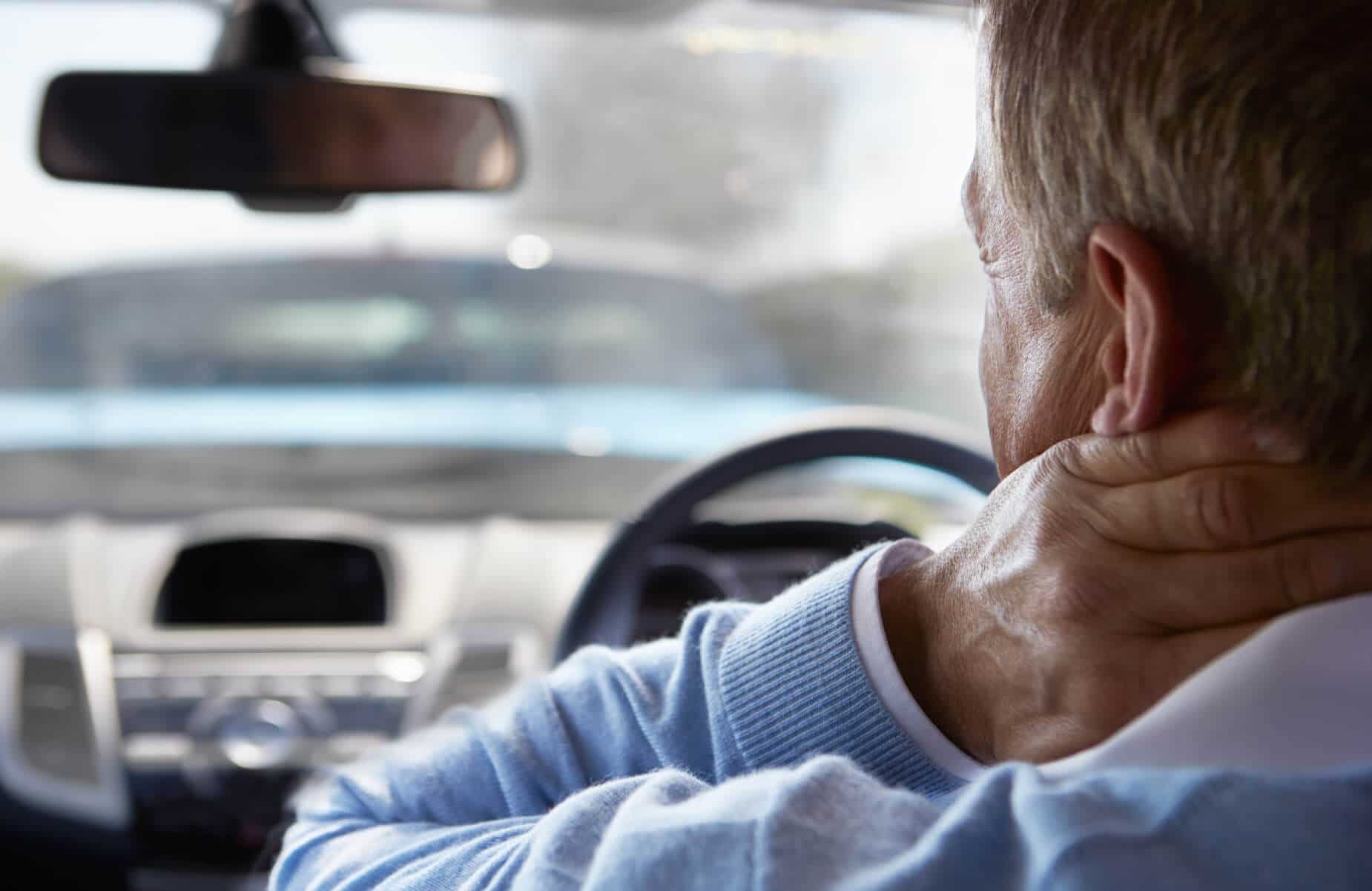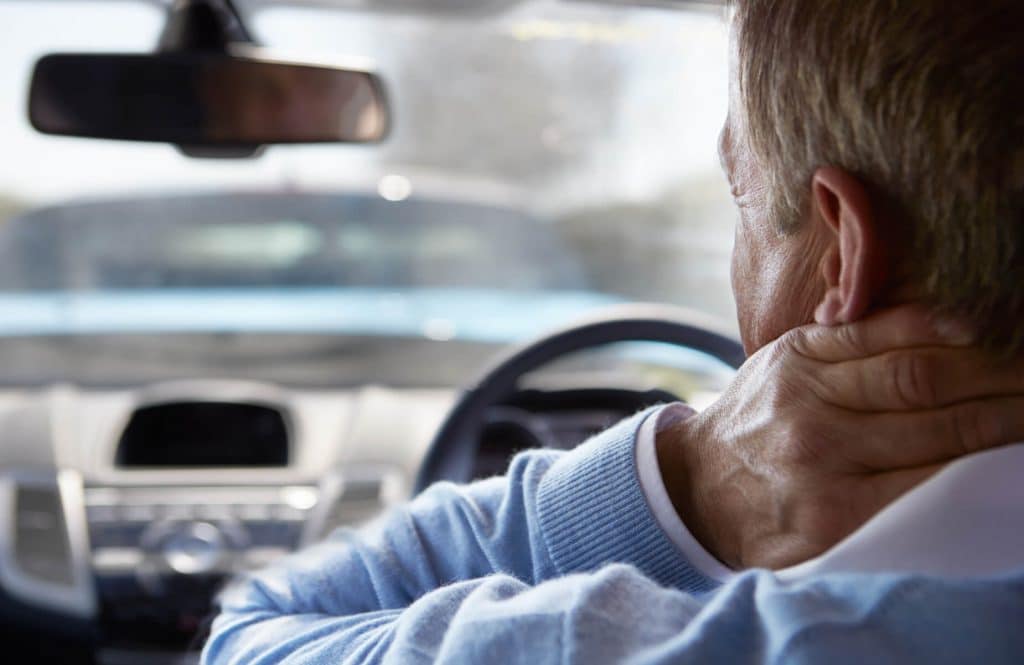 If you are involved in a car accident in Nova Scotia and suffer injuries because of another driver's careless or reckless driving, you should be able to expect compensation through an insurance claim or a car accident lawsuit. When you are filing an insurance claim or a car accident lawsuit, you may not be thinking about how Nova Scotia law can limit the amount of compensation you receive. However, Nova Scotia law sets a "cap" on injuries it defines as "minor". In other words, if you suffer only what the law identifies as a "minor" injury, then you may not be eligible to obtain the full amount of compensation for your losses.
What is the Minor Injury Cap in Nova Scotia? The minor injury "cap" refers to a Nova Scotia law that limits compensation for pain, suffering, and loss of enjoyment of life (i.e. "general damages"). The limit applies to "minor" injuries sustained in a motor vehicle accident. This cap is $8,911 in 2020.
This cap in car accident insurance claims has been in place since 2010, and there is no indication that Nova Scotia law is likely to shift when it comes to capped cases and minor injuries anytime soon. We want to tell you more about how personal injury cases can be capped when a person suffers minor injuries, what the law defines as a minor injury, and what kind of compensation you may be able to anticipate.
How the Minor Injury Cap is Calculated
The current minor injury cap dates back to 2010, when the government of Nova Scotia reviewed its auto insurance Minor Injury Cap. The Minor Injury Cap only applies to injuries arising out of automobile accident claims—not to other types of personal injury lawsuits like slip and fall accidents or defective product claims. Based on public input and an actuarial study, "legislative amendments and accompanying regulatory changes," according to the Nova Scotia Finance and Treasury Board, were created. The minor injury cap took effect on July 1, 2010. As of 2020, it has been in place for approximately a decade.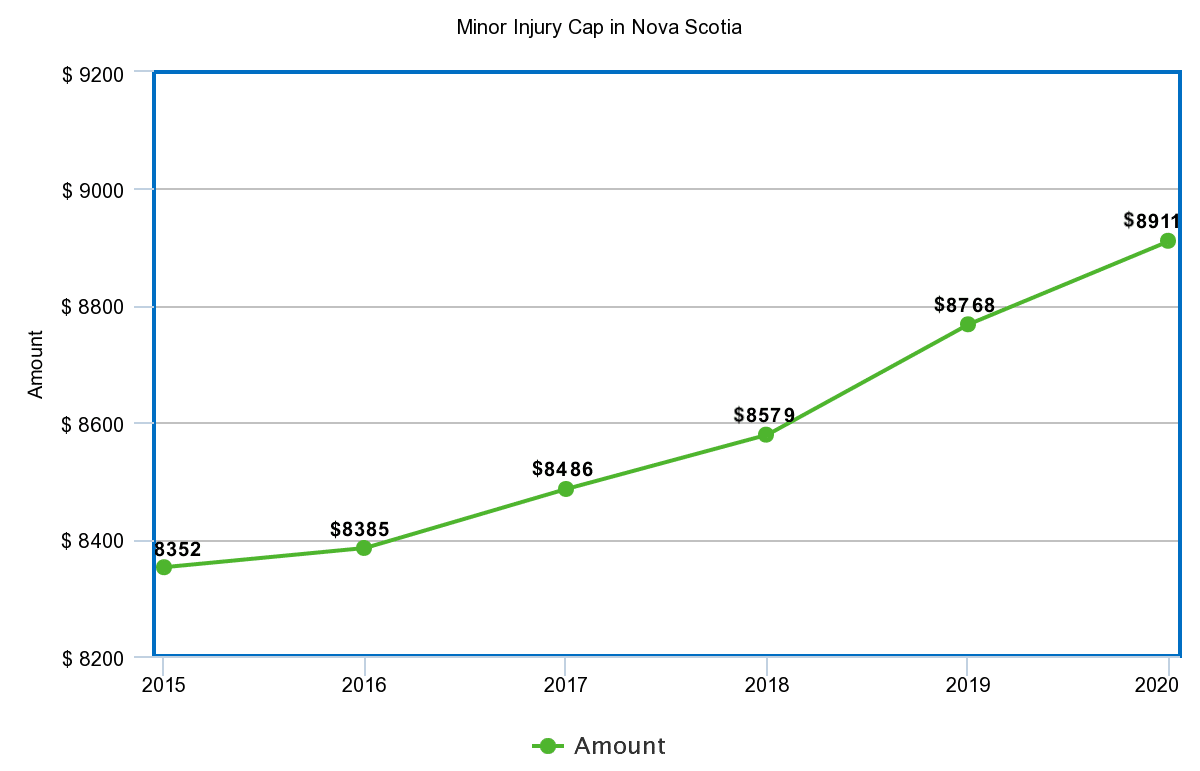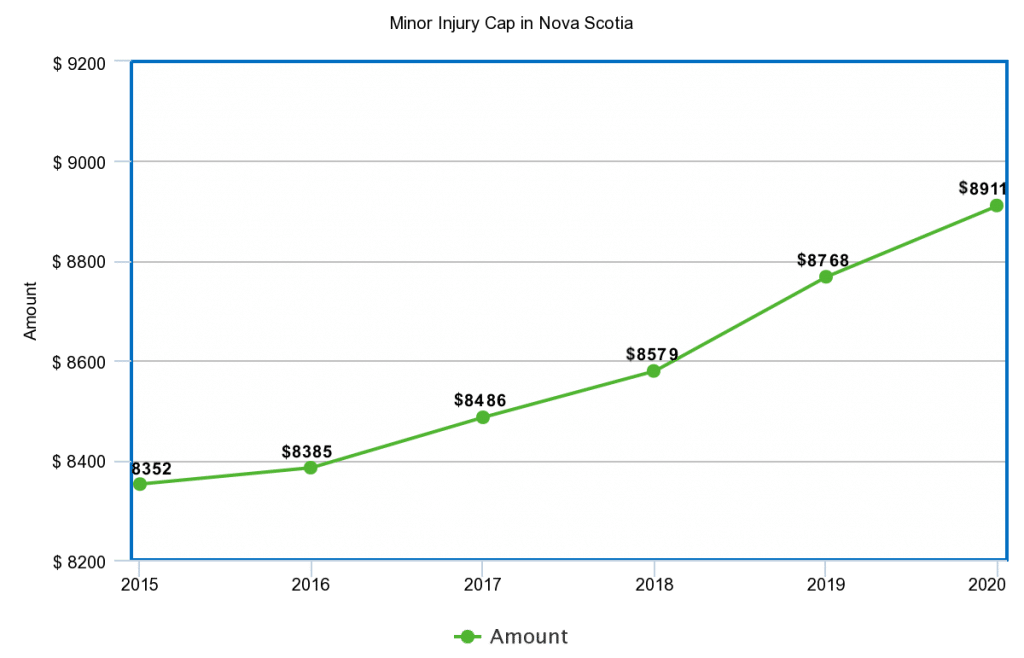 When the changes took effect in 2010, the Minor Injury Cap included capping pain and suffering damages at $7,500 while providing for an increase in the damages cap each year to account for inflation, using the consumer price index. Accordingly, the damages cap for pain and suffering over the last five years looked like this:
| | |
| --- | --- |
| Year | Cap Amount |
| 2015 | $8,352 |
| 2016 | $8,385 |
| 2017 | $8,486 |
| 2018 | $8,579 |
| 2019 | $8,768 |
| 2020 | $8,911 |
What Injuries are Considered 'Minor'?
In creating the current Minor Injury Cap, the legislative changes defined a minor injury as "strains, sprains, and whiplash-associated disorders", which are caused by a car accident, and which "[do] not result in a serious impairment." This definition comes from the Insurance Act. The Automobile Accident Minor Injury Regulations provide additional definitions for those important terms, "sprain", "strain", "whiplash-associated disorder" and "serious impairment". According to WebMD, sprains and strains are defined as the stretching or tearing of muscles, ligaments, and tissue. Whiplash is a type of injury that refers to a neck strain or sprain that typically occurs in a rear-end crash. Beyond whiplash, the law makes clear that whiplash-associated disorders can also be considered minor injuries for purposes of the cap.
When Doesn't the Cap Apply?
Cap Does Not Apply to Whiplash Associated Disorder (WAD) Level 3 & Level 4
The minor injury "cap" only applies to levels one and two injuries, which are considered (in most cases) to be minor injuries, as they involve complaints of neck pain, stiffness or tenderness (WAD 1) and may involve some objective musculoskeletal signs (WAD 2).  WAD level three and level four injuries are considered to be more serious and are not subject to the cap. A WAD 3 injury is one that involves neurological signs in addition to neck complaints, and a WAD 4 injury is one that involves a fracture or dislocation.
Cap Does Not Apply to Non-Car Accident Injuries
The "minor" injury cap on pain and suffering damages is only relevant to auto insurance claims. If you seek compensation in a claim related to another type of accident for which you sustained soft tissue injuries, the damages cap will not apply. However, you should talk with a Nova Scotia personal injury lawyer to be certain.
Injuries that Result in Serious Impairment
Whether you suffered a soft tissue injury or a more serious injury, the cap may not apply if it results in a serious impairment. A serious impairment is one which impairs your inability to perform any or all of the following:
Normal, daily activities

Essential duties of your employment

Essential duties of you job training and education
This impairment must have been ongoing since the accident, and it must be expected not to improve substantially.
It may not be clear at first whether this cap applies to an individual's case based on an initial assessment. A claim that may be subject to the Insurance Act's cap may actually be exempt if it can be proven that the cap does not apply.
How to Prove Your Injury is Beyond Minor in NS?
If you believe your sprain, strain or whiplash are beyond the parameters of a minor injury, then it is your responsibility, or the responsibility of your lawyer, to prove this to the insurance company. This will often involve visits to your doctor over a long period of time to document and assess the extent of your injuries and any progress (or lack thereof) being made regarding your injuries. A doctor's expert report stating that you are unable to perform the essential duties of your employment, education or everyday life can go a long way when making a legal claim for compensation above the capped amount.
If you are uncertain or believe you meet the requirements that exempt you from the minor injury cap, then it is recommended you consult with a lawyer to receive the best advice for pursuing your claim.
Contact a Halifax Injury Lawyer for Assistance
If you were injured in a car accident, a Halifax injury lawyer at our firm can help you to determine whether your damages are likely to be capped due to the Minor Injury Cap in Nova Scotia. Even if your case is capped due to the nature of your injuries, we can still help you to obtain financial compensation for your losses. Contact Kimball Law for more information.