Child Support in Nova Scotia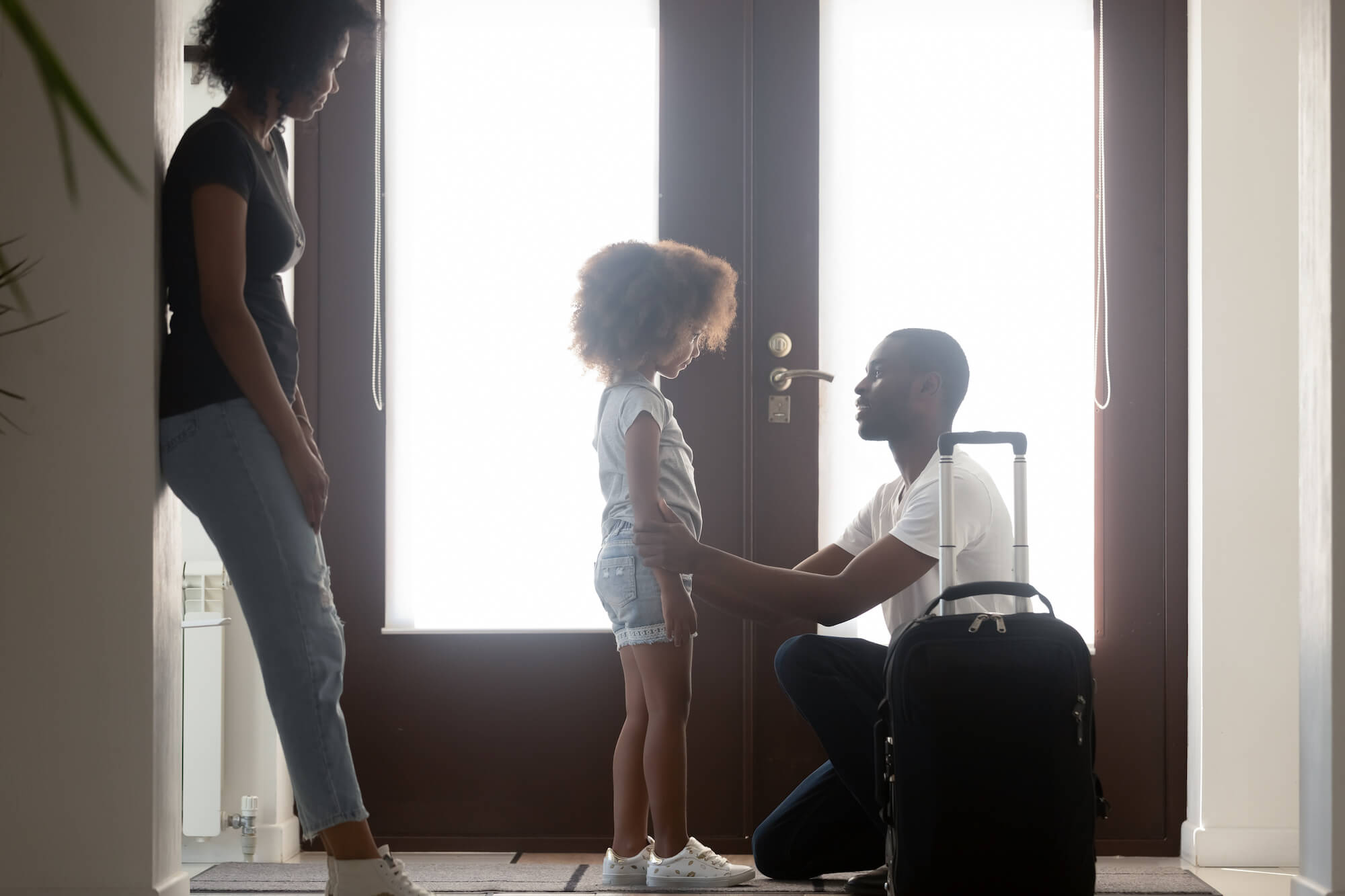 Child support in Nova Scotia is determined based on the custodial/parental arrangements in place for your child/children. When you and your spouse separate, you want to consider the type of parenting arrangement that makes the most sense.
Because custody in Nova Scotia determines child support, the issue can become complicated, so it is important to have the help of a Nova Scotia lawyer, familiar with family and divorce law to assist you. With over 40 years of experience in family legal matters, our Halifax family lawyers can help you navigate the legal system. Call (902) 422-8811 to schedule a consultation.
How does Child Support in Nova Scotia Work?
Child support is money paid by one parent to the other for the cost of raising the children. The Federal Child Support Guidelines are used when married parents are divorcing. They contain rules for calculating how much Nova Scotia child support will be paid, taking into consideration:
how much the paying parent earns (gross income)
how many children there are
what province (or territory) the paying parent lives
The Guidelines include Tables that show how much the paying parent will pay every month. Nova Scotia has Provincial Guidelines that mirror the Federal Guidelines and are used when the parents were never married.
Child support is basically for food, clothing, and shelter. However, the Guidelines also include provisions for "special or extraordinary" expenses which include: childcare, medical and dental expenses not covered by a medical plan, and certain extra-curricular activities.
Who is Responsible for Paying Child Support?
In Nova Scotia, child support is dependent on the type of parenting time in place for the children. Custody can take different forms: joint custody, shared custody, or split custody. It is important to know the differences and how child support in Nova Scotia is affected by the type of custody or parenting plan in place.
If one parent has primary care of the children, then the paying parent's child support amount will be based on a straight application of the Guidelines. However, in a shared custody situation, each parent may pay child support to the other on the basis of their respective incomes, the number of children involved and where the parents live.
For example, if mom is earning a $100,000.00 a year and dad is earning $60,000.00 a year, both live in Nova Scotia and they have three children, child support might look something like this:
| | | |
| --- | --- | --- |
| Parent | Gross Annual Income | Child Support Contribution |
| Mom | $100,000 / yr | $1,808.00 / mo. |
| Dad | $60,000 / yr | $1,126.00 / mo. |
| Set off child support from Mom to Dad | – | $682.00 / mo. |
Table – Example of monthly child support payments for a mother and father with different incomes and 3 children.
What is Retroactive Child Support?
Retroactive child support is child support that is being requested on a back-dated basis. For example, if you recently discovered that the paying parent received a significant raise three years ago and did not tell you about it, you can apply to the court for a change in child support, retroactively, going back for those three years. Should you need help with this application, contact a child support lawyer near your location.
When does Child Support End in Nova Scotia?
In Nova Scotia, the age of majority is nineteen (19) years of age. Child support is payable until at least such time as a child reaches the age of majority. However, child support in Nova Scotia can (and often does) extend past that time if the child is still dependent.
For example, the child is in a post­ secondary education institution or is disabled and unable to become self-sufficient. If you are paying child support for a child who is over the age of nineteen and in a post-secondary school, your obligation to pay support usually ends when the child finishes their first degree.
However, child support does not automatically end. You must apply to the court to do this. If both parents agree, they can file a Consent Order with the court. A Nova Scotia family lawyer can assist you in preparing the appropriate documents to file with the court to end or terminate a child support order.
It is also important to consult with a Nova Scotia child support lawyer as to whether or not you should make an application to stop your child support. If you have questions about your child support, contact us to book a consultation.
What is Undue Hardship?
Undue hardship means that the person obligated to pay the child support is in a situation that would make it difficult to pay the required amount of child support under the Guidelines.
It is important to note that you cannot claim undue hardship simply because you claim you cannot afford it. In fact, undue hardship is a very difficult argument to make and requires a two-step test.
The first step is whether the person responsible to make the child support payment can show that they meet one of the circumstances of undue hardship. If you can show that you fall within one of the undue hardship circumstances, you must then engage in the second step of the test: a comparison of the standard-of-living between your household and the other parent's household.
This is a complicated calculation and requires that you have all relevant financial disclosure from the other party as well as yourself. Even if you meet the standard-of-living between households test, a judge has the discretion as to whether or not to make an order of child support that is less than the Guideline amount.
There is no table or set amount to which the judge can reduce your child support even if you meet the two-part test and convince the judge to exercise his or her discretion. That is why there are very few undue hardship applications that go to court.
Example of undue hardship
You have another dependent (another child from a different relationship or a dependent parent that you are supporting). Although you might meet the circumstance, you still have to engage in the standard-of-living comparison of households test. If you are able to prove that your household is at a lower standard of living than the other parent's household, a judge can still decide not to lower your child support obligation under the Guidelines.
Federal and Provincial Guidelines for Child Support
Prior to May 26, 2017, Nova Scotia's Maintenance and Custody Act referred to support as "child maintenance". On May 26, 2017, the Parenting and Support Act came into effect and uses only the term "support". On May 26, 2017 the Nova Scotia's Child Maintenance Guidelines became the Child Support Guidelines. The terminology and legislation above has no effect on how child support is determined.
How to calculate child support in Nova Scotia
The factors that are considered when determining child support are: the paying parent's gross income (usually line 15000 of the tax return), the number of children, and where the paying parent (payor) resides.
NS Child Support Calculator
The calculation for the Table amount of child support is straightforward. See 2017 Child Support Table Lookup-Department of Justice. Enter the information in the three fields provided. The first field is the "Annual gross income of the paying parent", the second field is the "Number of children" and the third field is the "Province of residence of the paying parent". Click the "Lookup" button which will provide you with the correct table amount of child support.
If for instance your matter is a shared parenting scenario, run the child support calculator a second time, but using the other parent's income and place of residence (the number of children would be the same).
There are no "average" child support payments in Nova Scotia because this amount is calculated based on the three factors mentioned above:
Gross income of the paying parent
Number of children
Residence of paying parent
Our experienced Nova Scotia child support lawyers can assist you in determining whether or not your scenario fits a shared parenting situation.
Applying for Child Support in Nova Scotia
Even though you can start a court application without a lawyer, it is always prudent to hire a lawyer specializing in child custody and child support in Nova Scotia.
Your custody and child support matter must be filed in the jurisdiction (area) where the children live. The Supreme Court (Family Division) of Nova Scotia has an intake process where you can get help from a court officer to start your application if you are attempting to apply without a lawyer.
There are several forms and legal documents to be completed and filed with the court depending on the issues you are dealing with.
Although typically child support is paid by one parent to another parent, there are circumstances where the guardian or legal guardian of a child is not the parent. The Parenting and Support Act defines a guardian as "a person who has in law or in fact decision-making responsibility for and parenting time with the child and is not a parent of the child".
Nova Scotia Child Support Lawyers
Family Lawyers Serving Bedford, Halifax & Annapolis Valley, NS
Hiring a Nova Scotia child custody and support lawyer to handle the process can help you navigate the type of custody/parenting plan that is in the best interest of your child or children based on your particular circumstances.
Your lawyer can also advise you on whether or not your situation meets the criteria for shared or split parenting and what the child support would most likely be. In addition, a Nova Scotia family lawyer can help assist you in determining whether or not you can end child support payments or whether your matter may qualify as an undue hardship claim. To explore your legal options, call (902) 422-8811 or complete our contact form to book a consultation or with the child support lawyers at Kimball Law.