Family Lawyers in Bedford, Halifax & Annapolis Valley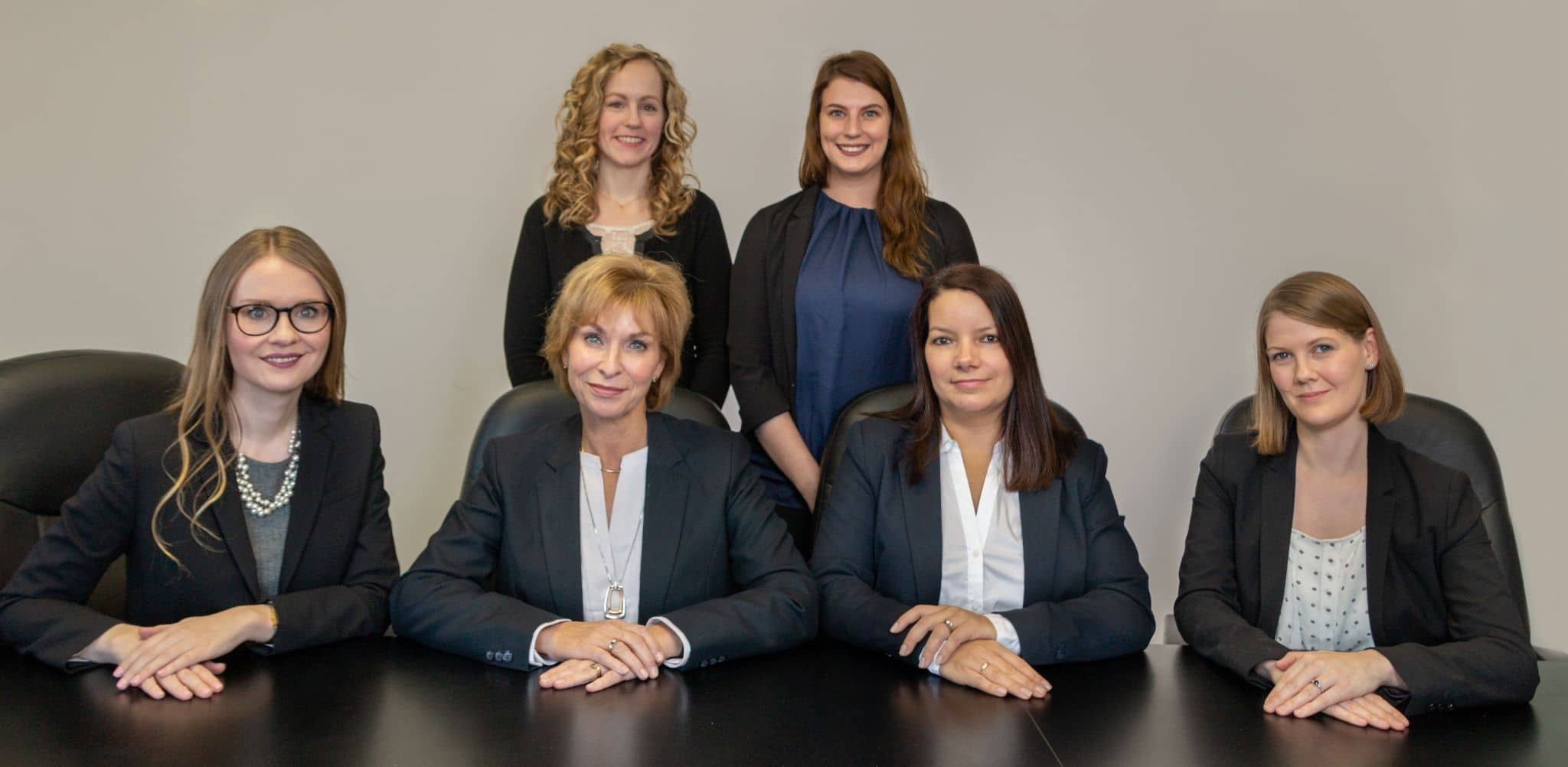 Family law deals with domestic relationships and other family matters. At Kimball Law, we know that family-related issues can be very emotional for the people involved, that's why our lawyers are prepared to review your situation in strict confidence and will provide you with the best advice and guidance on your legal matter.
There are unique aspects to family law as it extends not only to individuals but can affect members of the family and children. In many situations, disputes arise and are often concentrated around separating property, discussing maintenance (spousal and child support) as well as parenting and custody. It is a difficult and emotional time in many people's lives, which, among other reasons, is why it is so important to have experienced legal representation to help Nova Scotians face the challenges ahead of them.
Family Law Services Our Lawyers Offer
What are the areas of family law that Kimball Law can assist you with?
Adoption
In Nova Scotia, a person may apply to adopt a child regardless of whether they are single, married or in a common-law relationship.
Because the circumstances of every adoption are different, your lawyer can advise you on the steps and procedures necessary to complete your adoption.
Collaborative Family Law
The goal of collaborative family law is to settle all issues between parties without going to court. The parties are very involved in this process. Any conflicts are resolved through a co-facilitation type process involving both parties and their lawyers in the same room.
If Collaborative Law is the right approach for you, our family lawyers have the experience to help.
Mediation
Mediation in family law is a form of alternative dispute resolution (ADR) that involves a mediator and both spouses in an attempt to resolve their legal issues without going to court. It is strongly recommended that both parties retain a lawyer to guide them through the mediation process in order to best protect their rights and interests.
Visit Family Law Mediation Services
Cohabitation Agreements
These are agreements signed by a couple before living together or getting married. The co-habitation agreement or marriage contract (also known as a prenuptial agreement) determines the asset and income distribution if the couple separates and/or divorces. Having a co-hab or prenup will give you protection and will avoid costly litigation.
Common-Law Relationships
Common law relationships share similarities with marriage, but there are also important differences. Kimball Law has years of experience dealing with common-law relationships including disputes, separations and preparing agreements for common-law spouses and partners.
Learn more about Common-Law relationship in Nova Scotia and services that we offer for various common-law spouses and situations.
Divorce
Divorce is the legal end to a marriage. Even if you are separated from your spouse for a long period of time, you must apply to the court to become divorced.
There are a few ways to file for divorce and the process can vary depending on a particular married couple's circumstances. It may result in a contested or uncontested divorce. To learn more about the process and our services, visit our dedicated resource on Divorce in Nova Scotia.
Marriage Contracts
Prenuptial Agreements
A prenuptial agreement or a "pre-nup" is an agreement that both parties can sign to determine what will happen to assets in the event of a divorce. This can protect assets or property from a claim for division by the other partner.
Contracts During Marriage
A marriage contract is similar to a pre-nup or co-habitation agreement, however, it is prepared after the spouses have married each other.
Who needs a marriage contract?
Having a co-habitation or prenuptial agreement can be a smart way to prepare for the future. Scenarios where it may be particularly important to have this type of agreement are:
One party owns significant financial, real estate or business assets;
One or both parties has received or will be receiving an inheritance;
One party has significant income; and
One or both have children from a previous relationship.
Visit Prenuptial Agreements & Marriage Contracts for more information.
Parenting
When a relationship is over, it doesn't mean that the parents' responsibilities to their children have ended. Parents' responsibilities to their children are set out in a custody and access agreement, also called a parenting agreement. If an agreement cannot be reached, the court will make an order for custody and access.
Child Custody
Having custody of a child means that the parent is responsible for the physical care of the child. It also means making significant decisions about your child's life, such as their education, religion and health care.
See our Parenting and Child Custody services page for more information.
Parenting Access & Visitation
Access (also known as parenting time) is the right of the child to spend time with their parent(s). Even if a parent does not have custody of the child, parents with access have the right to information about the child's education and well-being. In most cases, the parent that does not have custody will still have access to the child.
Visit Parenting Rights, Visitation & Agreements
Maintenance: Child & Spousal Support
Child support and Spousal support are also known as maintenance. In a few words, spousal support is the money that one spouse may have to pay to the other spouse for their financial support after a divorce or separation.
When does a spouse receive maintenance?
In order to compensate for sacrificess made during the marriage, which may include missed income opportunities and career advancement.
To help a spouse in financial need after the separation.
Remunerating a spouse for the ongoing care of children.
If you have questions or would like to book a consultation, you can also contact one of our family lawyers.
Separation Agreements
A separation agreement deals with all issues you and your spouse need to resolve before getting divorced. This includes property division, child custody, and maintenance. The separation agreement needs to be signed by both parties. You should always have a lawyer review a separation agreement before signing. Your lawyer is trained to recognize pitfalls you may not be aware of.
Visit our Separation page to find more information and see how we can help with the process and preparing agreements.
Our Approach to Family Law
Often, going to court should be a last resort for disputes related to family legal matters. While court is an available option and our lawyers are highly-effective litigators, it can be a very long and expensive process.
Our team of family lawyers is equipped with the knowledge and experience to guide you through the process and represent your interests and rights through a variety of legal options. When you hire a family lawyer at Kimball Law to represent you, we will review your case and particular situation. We will then give you our legal opinion on the best options for your circumstances. Once you have chosen how you wish to proceed, we will develop a strategy that best suits your needs and work with you to produce a successful outcome.
Let us help you – Contact a Family Lawyer at Kimball Law
It is vital that you seek the advice of an experienced and competent family law lawyer. Your lawyer is there to help you through the complexities of your legal case during this emotional time.
Contact our family lawyers and get the help that you deserve.
Articles on Family Law & Divorce in Nova Scotia