CPP Disability Nova Scotia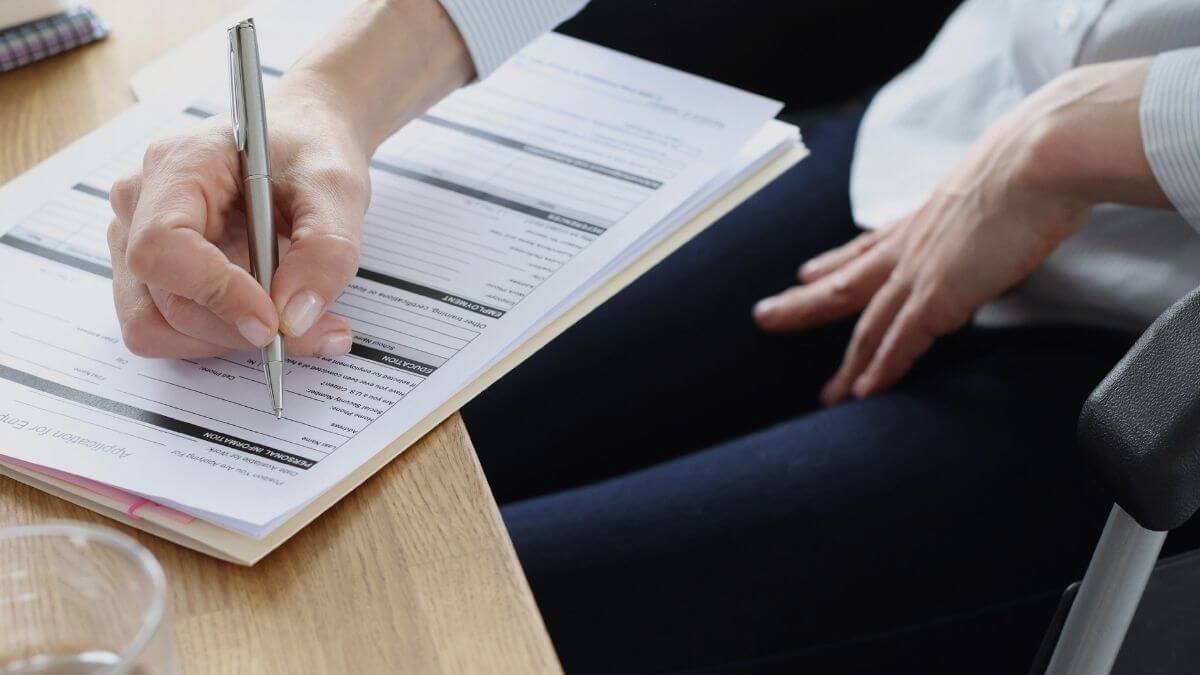 Suffering from a long-term disability due to an illness or accident can be a challenging and frustrating situation. In addition to the pain that you may be experiencing, if you're unable to work, there may be an added layer of stress as bills begin to pile up. With so much on your plate, you may be considering applying for CPP disability in Nova Scotia. 
Canada Pension Plan Disability Benefit (or "CPPD") is a resource designed to help in certain situations that result in disability. Nevertheless, in order to successfully apply to this program, there are some eligibility requirements that you need to meet and some documentation that you need to gather to support your claim. 
After the initial shock of an accident, or diagnosis has worn off, you may wonder what to do next. If you have questions about applying for CPP disability or your CPP application has been denied, you should enlist the help of a lawyer. At Kimball Law, our disability lawyers are here to fight for your rights, call us at 1 (902) 422-8811 to book a free consultation. 
CPP Disability Definition
CPP disability or Canada Pension Plan Disability is an insurance program that provides financial assistance to people whose disability prevents them from performing any of the essential duties of their job. In other words, people that are unable to work due to a disability may be eligible to receive financial aid. 
CPP disability is an insurance program run by the Federal Government. So, in order to apply for this benefit, people need to meet some eligibility criteria, fill out some forms, gather supporting documents (such as medical reports), and send their application to Service Canada. 
The information that you provide in the forms and supporting documents will help determine if you or your loved one have a severe and prolonged disability or mental condition that prevents you from working.
Once you have sent your application, Service Canada can take up to 4 months to make a decision about your application. In some cases, the processing time may vary depending on how grave your condition is (they aim to process the application in 30 days) or if you can confirm that you have a terminal illness (Service Canada might process the application in as little as 5 business days). However, keep in mind that these processing times might take longer. 
If your CPP disability application is approved, you will receive a letter informing you of the date of your first payment as well as the monthly amount that you will be collecting. However, if you did not meet the requirements or failed to provide enough proof of your disability, your application may be denied. 
What CPP Disability Benefits are Available?
Depending on a person's age and whether they are already receiving their CPP retirement pension, there are two main types of CPP disability benefits:
Disability Pension Benefit:

this benefit is for people with a severe and prolonged disability that are

under 65

years

old and that

have no

t

received their CPP retirement pension.

 
Post-Retirement Disability Benefit:

for individuals

between 60 to 65 years old

and that they either

were receiving their CPP

retirement pension for more than 15 months or were found to be disabled

after

starting to receive their retirement pension.

 
Whether you are approved to receive the CPP Disability Pension Benefit or the Post-Retirement Disability Benefit, you will receive monthly financial assistance. The amount received is calculated based on your contributions to your Canada Pension.
In 2021, the CPP disability pension ranges from a basic amount of $510.80 to a maximum payment of $1,413.66. Additionally, if your disability application was approved and you have dependent children, they may also be eligible for a flat-rate monthly benefit. In order to apply for this benefit, your children must also meet some requirements. 
Keep in mind that, every year, the basic amount may be adjusted to reflect the current cost of living. If you are already receiving these benefits and the cost of living decreases, your payment will not be affected. However, if the cost of living rises, your "CPPD" payment may increase to reflect this change. 
If you are not sure that you or your loved one qualifies for a CPP disability benefit or you have applied and been denied, you should talk to a disability lawyer in Nova Scotia. Contact us today, our lawyers can assess your case and provide you with legal options based on your case and needs. We serve clients throughout the Annapolis Valley & Halifax.  
Eligibility & Requirements for Canada Pension Plan Disability
In order to apply for Canada Pension Plan Disability, there are some eligibility criteria that you must meet: 
Be between

18 and 65 years

old.

Have

enough contributions

with the Canada Pension Plan.

Have a

mental or physical disability

that regularly stops you from doing any type of substantially gainful work.

Have a

disability that is long-term

and of indefinite duration, or is likely to result in death.
In this context, enough contributions mean that you contributed with minimal level or earnings at least 4 of the 6 years before your disability. Or, if you worked for 25 years or more and you have made valid contributions in 3 out of the last 6 years previous to your disability.
Additionally, for this program, a disability is considered severe when it prevents people from performing the essential duties of their job on a regular basis. And it is considered prolonged when it is likely to be long, indefinite, or likely to result in death. 
Disability Benefit for Dependent Children
If you are already receiving your CPP disability and you want your dependent children to receive a benefit, they must meet these requirements in order to qualify:
Be under 18 years of age; OR

Be between 18 and 25 years of age and full-time students
Remember that when you are preparing your application, it is important to include enough and appropriate documentation that proves that your disability affects your life conditions and ability to work. 
Reasons Why CPP Disability Applications Are Denied
According to recent data, 57% of CPP disability applications are denied. The reasons for this decision can vary depending on each case. However, some of the reasons that benefits may be denied include, but are not limited to:
The disability is not considered severe and prolonged

The application did not follow the corresponding deadlines 

Lack of medical evidence that supports the disability

There are not enough contributions to the applicant's Canada Pension Plan

The applicant does not meet the eligible age 
Being denied for disability benefits can be frustrating and stressful, especially, if on top of being in pain, you have to worry about paying bills and other expenses. But even if you receive a negative answer, you have the right and opportunity to start an appeal process for CPP disability. 
Among other things, an appeal process requires you to provide the appropriate documentation and evidence that addresses the reasons for the denial. Given that this process may require a stronger strategy, you should enlist the help of a disability lawyer. 
How a Lawyer Can Help with Your CPP Disability Claim
After you have been injured and you are suffering from a severe disability, dealing with your CPP disability claim can be stressful and overwhelming. If your application has been denied and you want to appeal, a disability lawyer will be able to explain to you the different laws, requirements, and supporting documents that you need to include in your application. 
The personal injury lawyers at Kimball Law have over 40 years of experience representing clients with CPP disability claims in Halifax, Dartmouth, Bedford, the Annapolis Valley, and surrounding areas.  
If you or your loved one want to apply for a disability benefit or start an appeal process, we may be able to help you with your process. To schedule a free consultation, contact us via email form or call us at 1 (902) 422-8811. 
With three locations, Kimball Law helps clients throughout the HRM and Annapolis Valley all the way down to Digby, Yarmouth and South Shore. However, we understand that long travel and mobility can be challenging for many clients. So if needed, our lawyers can come to you. 
CPPD Frequently Asked Questions
What to Do if Your CPP Disability Was Denied?
When a Canada Pension Plan Disability Benefit application is denied, applicants have 90 days after being denied to start an appeal process. The objective of this process is to request Service Canada to review the application and reconsider their decision. 
During this process, applicants should prepare a detailed explanation of why they do not agree with the decision made. Additionally, it is important to include documentation that proves the severity of your disability. 
If you are not sure what the reasons for the denial were, you can request your file to see a summary of why Service Canada considered that you were not eligible for CPP disability. To explore the different strategies for your case, call us to speak to a  Nova Scotia lawyer that can help. 
How much CPP disability will I get?
In 2021, the amount of money offered by the Canada Pension Plan Disability ranges between $510.85 and $1413.66 per month. Although the basic or fixed benefit starts at $510.85, the monthly payment can be higher for some people.
Determining a person's financial benefit depends on numerous factors including your past contributions, and the amount of time that you contributed to your Canada Pension Plan.  
How long can you receive CPP disability?
CPP Disability is not necessarily a permanent benefit. In fact, if the disability continues and the beneficiary turns 65 years of age, the CPP disability will change to the regular retirement pension. Additionally, if the person is no longer considered disabled, the CPP disability pension might be removed. 
Given that this program is meant to partially replace a person's income, if the beneficiary is able to work on a regular basis and the amount of earning surpasses certain thresholds, the benefits that you were receiving could be affected or removed.