Personal Injury Law & Insurance Claims
Have you suffered physical injury or financial loss due to a motor vehicle accident or slip and fall? Maybe you have had your property damaged or suffered injury from other negligence. The Lawyers at Kimball Law have successfully litigated cases at every level of court, including the Supreme Court of Canada. No matter what your loss or injury, you may be entitled to compensation.
Types of Personal Injury & Insurance Legal Claims
Why choose Kimball Law for your Injury or Insurance Claim matters?
Legal claims are rarely settled quickly unless damages are minimal. Quick settlements are usually not in the client's best interest. Many clients that come to us, initially, do not want to go to trial. Sometimes this is due to the lengthy process which may put financial stress on them in their difficult and stressful time. In other instances, a settlement offer may be perceived as the safest and best course of action.
Sometimes cases can be settled out of court to the client's satisfaction. Other times the matter must be pushed to the courtroom. At Kimball Law, we take a 2-track approach so that valuable time and money is not lost in resolving your claim.
In a perfect world, you wouldn't need a lawyer, but if you have suffered an injury or loss, you need independent legal advice. We have a dedicated team of experienced lawyers and staff and emphasize obtaining results for our clients.
How to Tell If You Have a Case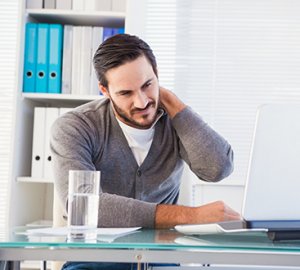 It's not always easy or obvious to determine if you have a case or viable claim for your insurance or benefits. To make matters more complicated, when an individual suffers from injury or disability, loss of property, or health they are usually communicating with many parties from their healthcare professionals, appraisers, insurance agents and even injury lawyers. This can lead to the suffering individual and their family to be misinformed or discouraged from taking actionable steps towards a claim. If you or someone you know is suffering from injury or disability, you should reach out to us for advice. It's free and unbiased. You have nothing to lose and nothing prevents you from getting a second opinion!
You need

Independent

Legal Advice
If you need legal advice, then you need independent legal advice! At Kimball Law, we put the client's personal needs first. Our top priority is helping our clients navigate through difficult situations and serious legal matters.
Legal claims are rarely settled quickly unless damages are minimal. Quick settlements are usually not in the client's best interest. For sound advice, your first call should be to Kimball Law at (800) 294-7851 for a free, no obligation consultation anywhere in Nova Scotia.
What about Fees?
For motor vehicle accidents, other personal injury claims, fatal injury and insurance claims, we offer a free, no obligation consultation. We have three locations to serve you, and if necessary, we can come to you. Call us today at 1-902-542-5757 to set up your appointment.
In many cases, at your option, a contingency fee arrangement is available. This means there are no legal fees unless your case is resolved successfully and then the legal fees are limited to a fixed percentage.
Do I have a claim?
If you have suffered a physical injury or incurred a financial loss that is the fault of someone else, chances are you have a claim for compensation. Some typical cases are motor vehicle accidents, slip and falls on public or business premises, or you may have your property damaged. Professional services of many kinds can result in financial loss or personal injury. Or perhaps you have a loss and disability insurance or fire insurance will not respond. The simple solution: See a lawyer!
Is my claim a "Cap" case?
In Nova Scotia, minor injuries that are the result of a motor vehicle accident are limited under the Insurance Act and Regulations. Do not assume that your injuries are limited by the Cap legislation, even if that is what you are being told. Even if you suffered a sprain, strain or whiplash associated disorder, you may be outside of the Cap.
How do I get legal advice?
We provide a no cost initial consultation to discuss your personal injury claim or consider compensation for a financial loss caused by another person, corporation or institution. If you believe your circumstances fit this criteria, don't hesitate to schedule an appointment with us by filling out our free case consultation form. You can call us by phone, write us via our site here. We have three locations to serve you and, if necessary, can arrange a house call or meet at another location.
How long will it take?
Legal claims for compensation are rarely settled quickly unless there are minimal damages. A quick settlement is not always in the client's best interest, especially for personal injuries. Recovery may be slow and suffering permanent. Still, most clients want a time estimate and Kimball Law recognizes this fact. Remember, your adversary will take advantage of every weakness, and time can be on the wrong side.
Can I make a settlement?
The whole purpose of advancing a claim for personal injury or financial loss is to obtain compensation. So, if a reasonable and satisfactory settlement is possible, that is the answer. We recommend you obtain legal advice prior to agreeing to any settlement directly with an insurance company.
Kimball Law believes in a two-track system in personal injury and financial loss cases. This means that we prepare for courtroom litigation while pursuing all avenues of settlement. This way, no time is lost if the adversary refuses sensible offers.
How much will it cost?
At Kimball Law, we provide a In-The-Know approach. It is never easy to determine the ultimate cost of a legal case, but that does not mean your financial obligation cannot be estimated. If we think your claim has legal merit, we will consider a "contingency fee" arrangement. This means there are no legal fees unless your case is successful. Then a percentage of the recovery is paid to the lawyer. Disbursements (actual expenses) are a separate matter and are payable regardless of your success. We discuss any major expenses with you before you are  charged.
What are the risks involved pursuing my claim?
All claims for compensation and litigation carry risks. There are three problem areas. First – out of pocket expense that must be spent to carry the claim. Second – legal fees. Third – costs that can be awarded by the court against an unsuccessful claimant. Kimball Law will review all of these items and let you know where you stand on the financial risks of suing.
What should I do if I am in an accident?
If there are any injuries, call 911 for an ambulance
If traffic will be blocked by the accident vehicles or you believe a crime has been committed, call 911 for the police
Stay at the scene of the accident
Obtain the other driver's insurance and contact information
Obtain any witnesses' contact information
Report the accident to your insurance company
Seek medical attention and follow the doctor's advice
Do not give a statement to the other driver's insurance company
And most importantly, see a lawyer!
Injury & Insurance Law
Have you been injured?
If you have been injured and aren't sure what to do next, there's a couple of things we can show you. First, we offer resources for learning about what you should do after you've been hurt and what that entails.
Do not speak to a doctor or anyone from the insurance company before you see a lawyer specializing in personal injury and insurance claim matters.
If you have been injured in an accident, regardless of who you believe is to blame… 
Typical Injury Cases we Handle
Dog bites
Car accidents
Truck accidents
Motorcycle accidents
Pedestrian accidents
ATV accidents
Boating accidents
Property Damage
Fire Damage
Slip & Fall / Trip & Fall
Serious and Fatal Injuries
Disability Claims
Wrongful Dismissal